Electrochemical Alcohol Sensor ME2-C2H5OH-13×13
---
Summary:
ME2-C2H5OH-13×13 is a fuel cell type alcohol chemical sensor. Alcohol and oxygen have a corresponding redox reaction on the working electrode and the counter electrode and release charges to form a current. The magnitude of the generated current is proportional to the alcohol concentration and follows Faraday's law. The level of alcohol concentration can be determined by testing the magnitude of the current.
Feature:
Maximum measurement limit: 2.0 mg/L
Sensitivity: (115±85)uA/(mg/L)
Repeatability: ±0.006mg/L
---
APPLICATION
The picture shows a common "ignition interlock system" with an alcohol detection function in the United States. This lock is connected to the ignition system of the car. Before ignition, the driver must blow air to ensure that the alcohol concentration in the body does not exceed the standard. and the car can start.
Strengthen the punishment of drinking and driving in all the country to reduce the vicious traffic accidents caused by drunk driving. This involves testing a person's alcohol level and using equipment to do the testing. An alcohol detector is an effective tool for measuring the alcohol content in the human body.
Didn't Find Your Tarket Application?
Winsen offers tailor-made gas sensor solutions for your industry
Contact us
---
PARAMETER
Specification
Product Size
Technical Data Sheet
| | |
| --- | --- |
| Model No. | ME2-C2H5OH-13×13 |
| Detection Gas | C2H5OH Alcohol |
| Measurement Range | (0~1)mg/L |
| Max detecting concentration | 2 mg/L |
| Sensitivity | (115±85)µA/(mg/L) |
| Response time(T90) | ≤20s |
| Load resistance(recommend) | 10Ω |
| Repeatability | ±0.006mg/L |
| Stability(/month) | <2% |
| Output Linearity | linear |
| Zero drift(-20℃~40℃) | -0.01 mV~0.01mV |
| Storage temperature | 0℃~20℃ |
| Humidity Range | 15%~90%RH no condensation |
| Temperature Range | -20℃~50℃ |
| Pressure range | Standard atmosphere±10% |
| Anticipated using life | 2 years (in air) |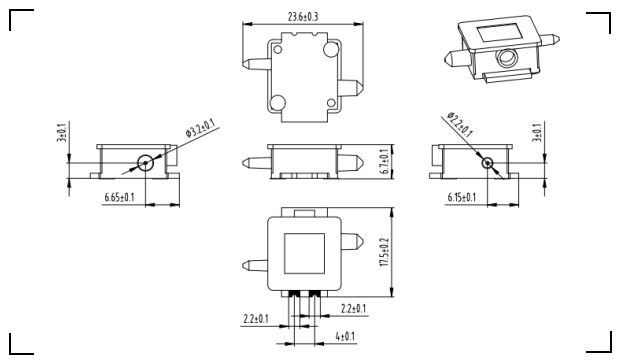 Free Guide! Learn the Parameter Differences of Similar Sensors
Wondering how to find the most suitable one for you out of so many sensors? Download our free guide to learn the comparison table of technical parameters.
DOWNLOAD GUIDE
RELATED PRODUCTS
As a pioneer in gas sensor based solutions with the advanced processes, technologies and products, Winsen offers a wide range of gas sensors:
RELATED PRODUCTS
As a pioneer in gas sensor based solutions with the advanced processes, technologies and products, Winsen offers a wide range of gas sensors:
WHY CHOOSE WINSEN
Professional and Trustworthy
Brand Precipitation
Focus on Sensor Field
National Patents
International Advanced Technology
Detection Objects
More Than 300 Kinds
---
Production Process
Excellence Products
Provide 60+ Countries with Solutions
Serve the Global Market
Cooperate with 300+ well-known Enterprises
More Customer's Choice
How to choose the right sensor for your project?
We have 17 sensor series, 200+ categories, and 300+ detection objects for gas detection. Such as CO, CO2, VOC, PM2.5, CH4, LPG and so on. In particular, we also have MEMS sensors. According to your industry application, gas principle, power consumption, accuracy, and range requirements, and we can select a specific model for you. You can also use the product filter below to choose a suitable product, or choose online serivce.
Here you can learn about the selection guide, common technical problems, packaging, transportation, MOQ, delivery time, etc.
Factory or Trade Company?
Winsen is a factory with over 30,000 square meters area and 500+ production machines which is focusing on sensors development&manufacturing. It has strong R&D strength with more than 100 R&D personnel.
What is your warranty term?
The warranty period is one year from the date of shipment. If the appearance of the product is not damaged, it can be returned after confirmation. For damage not caused by Winsen, the customer shall bear all maintenance costs.