Laser Methane Sensor Module MH-L9043A
---
Summary:
MH-L9043A laser methane sensor module adopts laser spectral absorption detection technology, the sensor has stable and reliable performance and long service life. The module has the characteristics of strong corrosion resistance, high precision, fast response, low power consumption and can be used in the home kitchen environment.
The module adopts TTL data communication interface, the data is stable without zero drift, and the product is free of calibration and maintenance, which is convenient for customers to integrate and engineering application.
Application
Methane gas alarm for home use
Feature:
* Good consistency, Fast response, High precision, Long life
* Good water vapor resistance, Good anti-interference performance

---
APPLICATION
The combustible gas alarm is an alarm device for detecting gas leakage. The component that reacts to the combustible gas is a gas sensor, and the response signal is converted into an electrical signal through the circuit board. When the combustible gas in the air reaches a certain concentration value, the alarm will alarm. The high-end household combustible gas alarm can automatically start the exhaust equipment and close the gas pipeline valve at the same time. A wireless transmission device can be installed inside the gas alarm to realize overall monitoring and network alarm to ensure the safety of everyone's life and property.
Didn't Find Your Tarket Application?
Winsen offers tailor-made gas sensor solutions for your industry
Contact us
---
PARAMETER
Specification
Product Size
| | |
| --- | --- |
| Model No. | MH-L9043A |
| Working principle | Laser |
| Detection Gas | CH4 |
| Detection Range | 3~20%LEL |
| Detection Accuracy | ±3%LEL |
| Repeatability | 2% (test conditions: warm-up time is 15s, 20.00%LEL CH4 standard gas, testing time is 1min) |
| Resolution | 0.5%LEL |
| Response time | ≤ 15s(cold boot) |
| Working Voltage | DC (3.6~5)V |
| Average Current | ≤ 60 mA @25℃ |
| Working conditions | -20~60℃0-99%RH(no condensation) 80~116kpa |
| Storage conditions | -40~85℃0-95%RH(no condensation) |
| Output | UART (TTL 3.3V) |
| Size | 66mm*19mm*15.8mm |
| Weight | About 15g |
| Life | ≥5 years |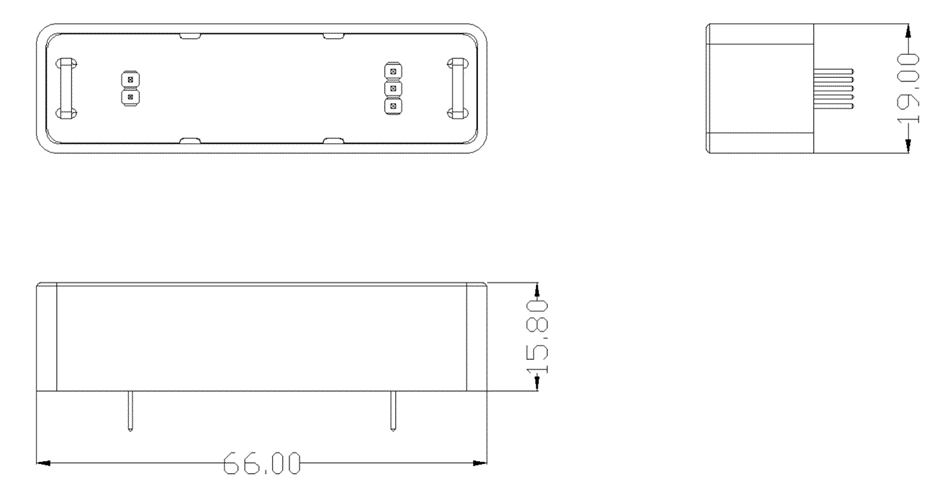 Free Guide! Learn the Parameter Differences of Similar Sensors
Wondering how to find the most suitable one for you out of so many sensors? Download our free guide to learn the comparison table of technical parameters.
DOWNLOAD GUIDE
RELATED PRODUCTS
As a pioneer in gas sensor based solutions with the advanced processes, technologies and products, Winsen offers a wide range of gas sensors:
RELATED PRODUCTS
As a pioneer in gas sensor based solutions with the advanced processes, technologies and products, Winsen offers a wide range of gas sensors:
WHY CHOOSE WINSEN
Professional and Trustworthy
Brand Precipitation
Focus on Sensor Field
National Patents
International Advanced Technology
Detection Objects
More Than 300 Kinds
---
Production Process
Excellence Products
Provide 60+ Countries with Solutions
Serve the Global Market
Cooperate with 300+ well-known Enterprises
More Customer's Choice
How to choose the right sensor for your project?
We have 17 sensor series, 200+ categories, and 300+ detection objects for gas detection. Such as CO, CO2, VOC, PM2.5, CH4, LPG and so on. In particular, we also have MEMS sensors. According to your industry application, gas principle, power consumption, accuracy, and range requirements, and we can select a specific model for you. You can also use the product filter below to choose a suitable product, or choose online serivce.
Here you can learn about the selection guide, common technical problems, packaging, transportation, MOQ, delivery time, etc.
How is your packaging condition?
What is your pre-sales service?
We can recommend sensors based on the target gas and the industrial application to help you quickly select the most suitable one. Sensor Module is also available to save your design time and cost.