Outdoor Air Quality Monitoring
Application of Sensors in Outdoor Air Quality Monitoring
Outdoor air quality monitoring is a process of measuring the concentration of pollutants in the atmospheric environment, observing and analyzing their changes and their impact on the environment. Air pollution monitoring is to measure the types and concentrations of pollutants in the atmosphere, and observe their spatial distribution and changing rules.
The monitored molecular pollutants are mainly sulfur oxides, nitrogen oxides, carbon monoxide, ozone, halogenated hydrocarbons, hydrocarbons, etc., the main particulate pollutants are dust fall, suspended particles, fly dust and acid deposition. Air quality monitoring is the sampling and analysis of the main pollutants in the atmosphere of a certain area. Regular monitoring of specified items is usually carried out according to the scale of an area, the distribution and intensity of air pollution sources, meteorological conditions, topography and other factors.
In addition, according to the different characteristics of regional air pollution, it can also add monitoring of characteristic pollutants such as hydrocarbons, total oxidants, inhalable particulate matter, nitrogen dioxide, fluoride, and lead.
Atmospheric monitoring is inseparable from gas sensors. Gas sensors are an effective tool for obtaining environmental information. It converts an acceptable external signal into a signal source for transmission, measurement or process control.Especially with the development of modern science and technology. Multi-parameter network online monitoring, multi-function automatic monitoring has the demand for portable and miniaturized monitoring instruments, and the monitoring of physical, chemical, biological, optoelectronic and other fields in the environment.All make the application of sensors in environmental monitoring have a greater development.At the same time, it also puts forward newer and higher requirements for the research and development of sensors. At present, the applications of sensors in environmental monitoring mainly include gas sensors, temperature sensors, noise sensors, and dust sensors.
Application of UAV in Outdoor Air Quality Monitoring
As the air pollution situation becomes more and more serious, the task of air pollution detection and control is becoming heavier. In response to this, the state has also deployed or improved particulate matter and gas detection equipment in most cities, forming a densely distributed ground pollution source detection network. However, we can also clearly see that there is still a big gap between the prediction based on the ground detection data of the national control point and the actual development of environmental pollution. In addition, the treatment methods implemented based on the ground monitoring data, such as ground watering, construction site covering, traffic restrictions, industrial production restrictions, boiler renovation, desulfurization and denitrification treatment, etc., have not achieved satisfactory results.
Atmospheric environmental governance must first know the status of pollution sources, which is an important early monitoring work.With the increasing problem of air pollution, people have begun to pay attention to emerging technologies represented by UAV.UAVs can not only go deep into heavy industrial areas such as mines and metallurgical plants, but also fly to nearby airports to detect polluting gases.
Why using UAV ?
UAV with sensor is used in atmospheric environment monitoring operations with the advantages of high efficiency, flexibility, long battery life, less environmental impact, and high precision, and can undertake high-risk flight missions, providing a new method for atmospheric environment monitoring.Its efficiency and timeliness are unmatched by other methods, and it has broad development space and application prospects.
The advantages of UAV equipped with sensor detection:
Fast and efficient: for emergency events, the UAV can immediately conduct a large-scale detection of the detection area;
Large-scale: UAVs can achieve high-space and large-area monitoring through different flight heights, and can also achieve accurate monitoring in low-space and a small range;
Low cost and strong integration:with the advantages of satellite imagery price and rapid acquisition of aerial imagery.Adapt high-performance automatic processing technology, data preprocessing, fashioning, inlaying and altitude data generation can be completed, and the overall data cost is low.
Nowadays, many environmental protection departments have taken remote sensing technology as the main means of regional atmospheric pollution monitoring. UAV remote sensing technology has the advantages of three-dimensional monitoring, fast response, wide monitoring range, and small terrain interference.It is one of the important development directions for the identification of pollution sources and concentration monitoring of atmospheric emergencies in the future.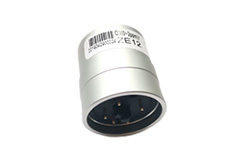 ▲ZE12A Atmospheric Monitoring Module
UAV with atmospheric gas detection is a product specially designed for UAV atmospheric environment monitoring.By configuring a variety of high-precision intelligent gas sensors, it can simultaneously monitor various characteristic pollution parameters of atmospheric temperature, humidity, wind direction, wind speed, light, PM10, PM2.5, SO2, NO2, CO, O3.Cooperate with the ground-side monitoring system to view the gas data of the environment where the UAV is located in real time.UAVs need high-precision sensors, and traditional sensors often have limited options in terms of size and weight.Therefore, Winsen Technology has researched and developed small and lightweight sensor modules ZE12A, ZH03 and integrated modules to achieve air pollution and dust particle pollutant monitoring.
PM2.5 sensor plays an important role in urban dust pollution control
Dust pollution is a vexing problem. Dust refers to a solid particle suspended in the air for a long time, and the dust particle size is usually used as a classification standard. Particles with a particle size larger than 10 microns will quickly fall into the dust due to their own gravitational sedimentation, becoming dustfall. Particles with a particle size of less than 10um have a small gravity in the air and a long suspension time. In environmental science, it is also called suspended dust and inhaled as particulate matter pm10 (particulatematterro). However, pm2.5 is a fine particle smaller than pm10, with a particle size of 2.5um or less, also known as human lung particles, which is more harmful to the human body.
Dust floating in the air usually contains many toxic components, such as chromium, manganese, cadmium, lead, mercury, arsenic, etc. When the human body inhales these dust particles, particles smaller than 5 μm can easily penetrate into the lungs, causing toxic pneumonia or silicosis, and sometimes lung cancer. Once the pollutants deposited in the lungs dissolve, they will directly invade the bloodstream, resulting in blood poisoning. Undissolved contaminants may also be absorbed by cells, leading to disruption of cellular structures. In addition, dust can contaminate buildings, corrode precious ancient structures, and dust that falls on plant leaves can block photosynthesis and inhibit its growth.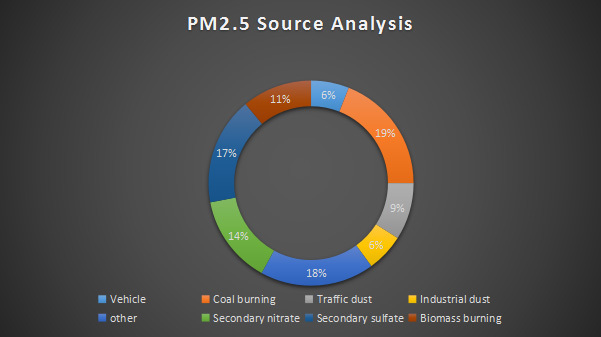 Industrial dust, coal dust, vehicle exhaust dust, and construction dust are the main sources of urban dust pollution. The urbanization process will inevitably be accompanied by an increase in energy demand for industrial development, which indicates that urban dust pollution control is facing greater pressure in the process of urbanization. .
In particular, the rapid increase in the number of vehicles has made the proportion of dust in the exhaust gas of vehicles in urban dust pollution higher and higher. Vehicle owners are victims and also responsible for pollution, making it more difficult to control urban dust pollution.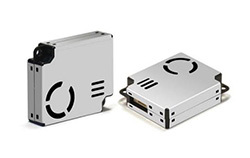 ▲ZH07 Laser Dust Sensor
In order to accurately monitor and understand the dust concentration in the air, professional monitoring equipment must be used. Winsen laser dust sensor (PM2.5 sensor) ZH07 is a universal, miniaturized module. Using the Mie scattering principle, the detection of dust particles in the air has good consistency and stability.
Air quality

Air quality sensor module
CO2 sensor
Formaldehyde sensor
Temperature and humidity sensor
Dust sensor
VOC
How to choose the right sensor for your project?
We have 17 sensor series, 200+ categories, and 300+ detection objects for gas detection. Such as CO, CO2, VOC, PM2.5, CH4, LPG and so on. In particular, we also have MEMS sensors. According to your industry application, gas principle, power consumption, accuracy, and range requirements, and we can select a specific model for you. You can also use the product filter below to choose a suitable product, or choose online serivce.
The first six FAQs. Use the search bar above to reveal more!
What is the Difference Between Semiconductor Sensors and Electrochemical Sensors?
There is no good linear correspondence between the gas concentration and voltage of the semiconductor sensor, and it is generally only used for fixed-point calibration products; there is a good linear correspondence between the gas concentration and the output current of the electrochemical sensor, and can be made into quantitative detection products.
What Are the Precautions for Manual Soldering of Semiconductor Sensors?
1. Flux: rosin flux with the least chlorine; 2. Constant temperature soldering iron; 3. Temperature: 250℃; 4. Time: no more than 3 seconds.
Can Wave Soldering Be Used for Semiconductor Sensors?
Yes, but you need to pay attention to the following points: 1. Use rosin flux with the least chlorine; 2. Speed: 1-2m/min; 3. Preheating temperature: 100±20℃; 4. Soldering temperature: 250±10℃;