Coal Mining Industry Poison Gas Monitoring
Mining safety: how to monitor harmful gases in mines?
According to different on-site environments, gas detection should choose the corresponding gas alarm and gas detector.
Mainly methods for gas detection in the coal mining industry:
1. Flammable gas
Flammable gas is mainly detected by catalytic sensor, mainly measuring 100% LEL, and also using thermal conductivity components to measure 100% VOL. High-end gas detection products in the petrochemical industry are gradually using infrared gas sensors, which can measure 100% LEL and 100% VOL. At the same time, laser beam technology is also gradually being used in the petrochemical industry.
Mainly use electrochemical gas sensors, which can measure various toxic gases and oxygen. Infrared sensors and ultraviolet sensors are also gradually applied in the detection of special toxic gases.
Source and upper limit of concentration of different harmful gases in mines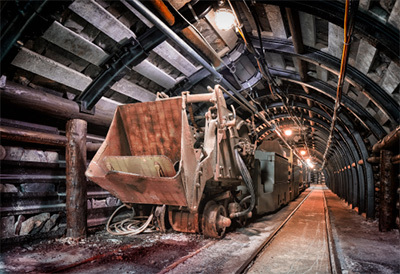 Mine harmful gas refers to the gas in the mine that is harmful to human body. Mainly includes CO,CO2,H2S,SO, ammonia, etc. and explosive gases such as biogas (methane), hydrogen and methane homologues (ethane, propane, etc.). The main component of harmful gas in coal mines is biogas.
Carbon monoxide (CO)
Main sources: blasting; mine fires; coal spontaneous combustion and coal dust gas explosion accidents, etc.
The maximum allowable concentration of carbon monoxide (CO) is 24ppm
Hydrogen Sulfide (H2S)
Main sources: decay of organics; hydrolysis of sulfur-containing minerals; mineral oxidation and combustion;released from water in old empty areas and old alley areas .
The maximum allowable concentration of hydrogen sulfide (H2S) is 6.6ppm
Nitrogen dioxide (NO2)
Main sources: underground blasting work.
The maximum allowable concentration of nitrogen dioxide (NO2) is 2.5ppm
Sulphur dioxide (SO2)
Main sources: Oxidation and spontaneous combustion of sulphur-bearing minerals; blasting in sulphur-bearing minerals; gushing from sulphur deposits.
The maximum allowable concentration of sulfur dioxide (SO2) is 5ppm
Ammonia (NH3)
Main sources: blasting work, water extinguishing, etc.; gushing from some rock stratum.
The maximum allowable concentration of ammonia (NH3) is 40ppm
Hydrogen (H2)
Main sources: Hydrogen gas can be released when the underground battery is charged; gushing from some moderately metamorphic coal seams.
Main hazards: When the hydrogen concentration in the air is 4-74%, there is a danger of explosion.
Winsen offering for poison gas monitoring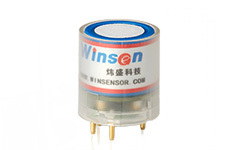 ▲ZE03 Electrochemical Sensor Module
Winsen ZE03 electrochemical module, equipped with different gas sensors, can measure the corresponding gas includes CO, O2, NH3, H2S, NO2, O3, SO2, CL2, HF, H2, PH3, HCL, etc.
The gas composition in mines represents a wide variety of hazardous situations. Therefore, different types of gas sensors are installed in many underground gas detection equipment. By replacing different gas detection probes to detect complex gas composition and concentration, to ensure the safety of mine production.
Air quality

Air quality sensor module
CO2 sensor
Formaldehyde sensor
Temperature and humidity sensor
Dust sensor
VOC
How to choose the right sensor for your project?
We have 17 sensor series, 200+ categories, and 300+ detection objects for gas detection. Such as CO, CO2, VOC, PM2.5, CH4, LPG and so on. In particular, we also have MEMS sensors. According to your industry application, gas principle, power consumption, accuracy, and range requirements, and we can select a specific model for you. You can also use the product filter below to choose a suitable product, or choose online serivce.
The first six FAQs. Use the search bar above to reveal more!
What is the Difference Between Semiconductor Sensors and Electrochemical Sensors?
There is no good linear correspondence between the gas concentration and voltage of the semiconductor sensor, and it is generally only used for fixed-point calibration products; there is a good linear correspondence between the gas concentration and the output current of the electrochemical sensor, and can be made into quantitative detection products.
What is the Service Life of Mq Series Sensors?
Usually, the life span is about ten years, and the actual application is related to the use environment and method of use.
Why Does the Sensitivity of the Semiconductor Sensor Reduce During Use?
There are five main reasons: 1) Organosilicon, sulfide, phosphide, chlorine (fluorine) compound, alkali metal, etc. will poison the sensor; 2) The power supply voltage of the sensor has changed; 3) The sensor has been used for too long (Exceeded service life); 4) The test gas concentration is too high; 5) The sensor is subjected to severe vibration or destructive external conditions.