Chinese CO2 Sensor Manufacturer
Winsen is a set of CO2 sensor research and development, production, sales and application solutions as one of the high-tech enterprises.
Over 20 years of manufacturing experience
ISO9001 approved factory
CE and UL certificates are available
Meet customization requirements
Send Inquiry Now
Winsen CO2 Sensor Experience
Many types of CO2 sensors can be found in Winsen, such as the thermal conductivity principle, solid electrolyte principle and the popular NDIR infrared principle. Therefore Winsen CO2 sensors have various structures. You can see CO2 sensors that look different in "Winsen Hot Selling CO2 Sensor Models" below. CO2 sensors with different structures are suitable for different fields and environments, which can reduce your troubles in design and installation. Winsen's staff will be happy to help you customize the sensor size you want, of course, other requirements are also available.
Our independent research and development of CO2 sensor has been more than 20 years of market validation. Customer satisfaction is higher than 98.76%. You don't have to worry about some emergencies, we will solve the problem effectively and quickly.
There are about 400 employees on the Winsen production line. About 40 employees are specialized in the production of CO2 sensors. Winsen can produce tens of thousands of CO2 sensors that meet the factory inspection standards every day.
Winsen Hot Selling CO2 Sensor Models
Winsen CO2 Sensor Capabilities

Production Capacity

Minimum Order Quantity (MOQ)
Sensor Warranty Time

After-Sale Maintenance
Professional technical service
How to choose the right CO2 sensor in Winsen?
The Winsen manufacturer has decades of experience in the field of CO2 sensors. Winsen can provide various CO2 sensors or related solutions. Choosing the right CO2 sensor can save your time and improve your work efficiency.
First, determine your field. For example, the choice of CO2 sensors in civil, agricultural, and industrial fields is different. Click here to learn about the selection of CO2 sensors in different fields.
Second, determine the required accuracy, which is often inseparable from the number of channels. The dual channel CO2 sensor performed even better.
Third, determine the range. Since CO2 gas exists in the atmosphere, the starting point of most ranges is 400ppm, except for agriculture.
Fourth, other parameters. Such as response time, installation method, price, etc.
Send Inquiry Now
How to distinguish the star product MH-Z19 series?
Winsen MH-Z19 series CO2 sensors have the following models: MH-Z19B, MH-Z19C, MH-Z19E.
Similarities:
①Single channel ②Range 400-10000ppm
③Accuracy ±(50ppm+5% of reading value) ④Response time T90<120s
Differences:
①MH-Z19C and MH-Z19E have a longer service life, more than 10 years. ②MH-Z19B and MH-Z19C are gold-plated. The MH-Z19E is made of aluminum, which reduces its cost.
Send Inquiry Now
How to start our first cooperation?
Winsen is a well-known sensor company in China. There are 4500+ customers all over the world.
If you are worried about the payment for the first cooperation or after-sales issues, we have Alibaba, AliExpress, Ozon platforms to support sample procurement. You can place an order in our online store to provide an extra layer of protection for your purchase.
At the same time, Winsen also welcomes agents to join. We will provide agents with complete information and timely assistance. We have standardized agency rules, and you don't need to worry about repeated occurrences of customer resources.
Winsen's professional sales team is always waiting for your contact.
Send Inquiry Now
How Winsen guarantees the quality of CO2 sensors
Winsen has more than 100 R&D personnel and more than 500 sets of production and R&D equipment. Many R&D achievements have passed the appraisal of scientific and technological achievements in Henan Province and reached the international advanced level. At present, Winsen has more than 100 invention and utility model patents, more than 10 software copyrights, and has led or participated in the formulation of 14 national and industry standards.
Winsen CO2 sensor has a wide measurement range, wide detection range, simple application, not easy to be poisoned, and has a lot of options.
In addition, the Winsen CO2 sensor will be aged, calibrated, tested and packaged before delivery from the factory, and then transferred to the warehouse for delivery. If the sensors are placed in the warehouse for more than 7 days, we will calibrate and test them again to ensure the quality of the product. When calibrating, we will first calibrate the temperature (8 temperature points), and then calibrate the gas (zero point and SPAN point), and the SPAN point is determined by the customer's demand range.
We can provide you with professional advice in different industries.
Click on the Consulting
Winsen,Create Value for Customers
From AR E***r
the sensor is excellent and the delivery service worked perfectly. Use DHL and it arrived in 12 days, very good delivery service
27 Mar,2023
From EE L***o
First impressions very positive, easy to use, display perfect and seems to work perfectly.
11 Apr,2023
From RU A***n
Выглядит симпатично, есть регулировка яркости экрана. Данные ppm более менее совпадают с другими моими датчиками (mh-z19). Можно доверять показаниям co2. Температура и влажность не совпадают с другими датчиками, но очень близкие показания (различие в 1 градус, и до 5% влажности. Точность сойдёт для бытового использования.
18 May,2023
From NL N***n
Works great and I trust it's accuracy.
25 Mar,2022
From RU V***o
Item as described. Good seller. Nice to deal with.
18 Mar,2022
From US R***r
Works as replacement for sensor used in Invisiclean. Shipped quickly and was well packaged.
22 Jul,2022
CO2 Sensor Guide
We have summarized the following questions to help you make better choices.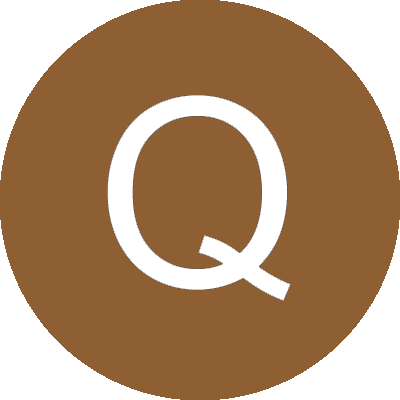 Can Winsen provide me with customized solutions related to CO2 sensors?
---
Sure. After we understand your needs, we will submit it to the technology to judge the feasibility of the solution. On the premise that the solution is feasible and your customization quantity meets the requirements, we will proceed to the next step.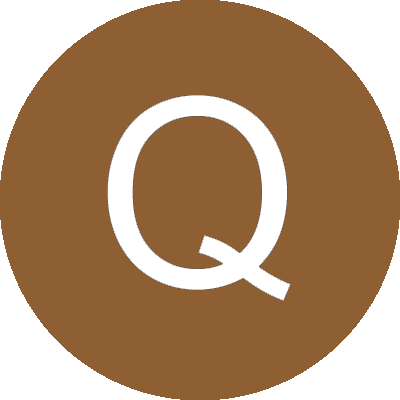 What are the range of infrared CO2 sensor?
---
The range of infrared CO2 sensor is 0-2000ppm, 0-5000ppm, 0-1%VOL, 0-3%VOL, 0-5%VOL, 0-10%VOL, 0-15%VOL. Different models of sensors have different ranges, you can choose the appropriate model according to the actual use environment, or contact us for help.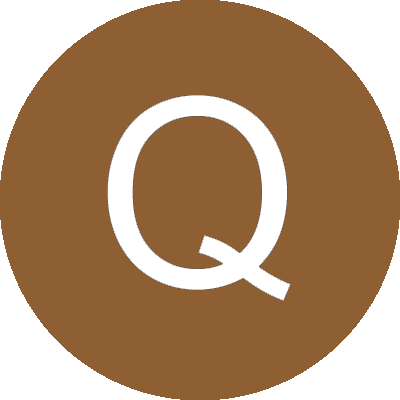 What should be paid attention to when CO2 sensors are used in agricultural greenhouses?
---
Agricultural greenhouses are a special application scenario. The respiration of plants is to absorb CO2 by exhaling oxygen, so the CO2 concentration may be lower than 400ppm. At this time, the co2 sensor needs to turn off the automatic calibration function.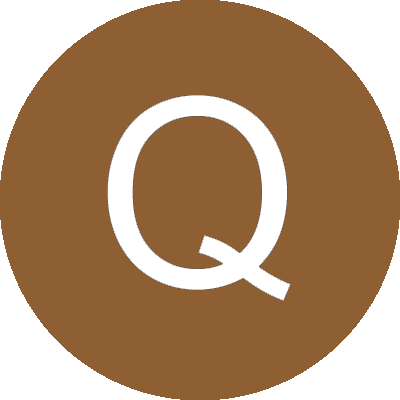 What calibration methods are available for CO2 sensors?
---
For the convenience of customers, the CO2 sensor has three calibration methods to choose from: manual zero calibration, automatic zero calibration and command zero calibration. The zero point calibration function refers to the calibration of 400ppm.
1. Manual zero calibration. Manual zero calibration is to input the HD pin of the sensor to a low level (0V) for zero calibration, and the low level needs to last for more than 7 seconds. Before zero calibration, it is necessary to ensure that the sensor operates stably for more than 30 minutes at a concentration of 400ppm.
2. Automatic zero calibration. The automatic zero-point calibration function means that after the sensor runs continuously for a period of time, it intelligently judges the zero point according to the environmental concentration and calibrates itself. The calibration cycle is an automatic calibration every 24 hours since the power-on operation. The zero point for automatic
calibration is 400ppm. The automatic zero calibration function is suitable for office environment and home environment. However, it is not suitable for agricultural greenhouses, farms, cold storages and other places. In such places, the automatic zero calibration function should be turned off. After closing, the user should periodically calibrate the sensor zero point.
3. Command zero calibration. Sending calibration commands to the sensor through the serial port (URAT) can realize sensor zero calibration. For the zero point calibration command, please refer to the product manual.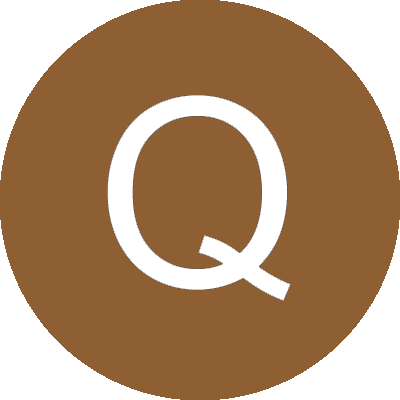 Precautions for using CO2 sensor
---
● During the welding, installation and use of CO2 sensor, the plastic gold-plated cavity should be prevented from being subjected to pressure in any direction.
● If CO2 sensor needs to be placed in a small space, the space should be well ventilated, especially the diffuser window should be in a well ventilated location.
● In order to ensure that the CO2 sensor can work normally, the power supply voltage must be kept in the range of (5.0±0.1) V DC, and the power supply current must not be less ● than 150mA. If it is not within this range, the sensor may malfunction, the output concentration of the sensor is too low, or the sensor cannot work normally.
● CO2 sensor should be kept away from heat sources and protected from direct sunlight or other thermal radiation.
● CO2 sensor should be calibrated regularly, and the calibration period is recommended not to exceed 6 months.
● Do not use CO2 sensor for a long time in an environment with high dust density.
● When manually calibrating the zero point or sending a command to calibrate the zero point, it must work continuously for more than 30 minutes in a stable gas environment (400ppm).
● CO2 sensor is prohibited from using wave soldering.
● When soldering with a soldering iron, the temperature must be set at (350±5) °C, and the soldering time must be less than 3 seconds.