Infrared Induction Appliance
Human body induction empower home appliances with intelligence.In the field of human body induction, the main application fields of Winsen sensors are toys, burglar alarms, induction doors, induction lamps, induction switches, etc.
Put your home into automatic mode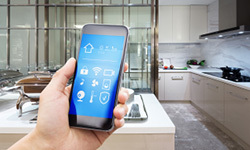 Smart homes and smart appliances have become the center of attention. As the most frequently interacted and most closely connected part of the smart home, smart home appliances are expanding their scale in the retail market at an extremely fast growth rate.
From smart door locks, smart security, smart TVs to smart switches, smart toilets, smart showers and other body induction products are blooming everywhere, the golden age of smart home appliances has arrived. Various smart home appliances in life are no longer information islands, but are gradually forming a scene-based system to form a complete smart home system.
In this ecosystem, home appliances can be interconnected to achieve remote human-computer interaction and control, and can provide users with safer, more comfortable, and more convenient personalized services by collecting and analyzing user behavior data. Technology is a key factor affecting the development of software and hardware in the entire ecosystem and the effect of user experience. Among them, sensors, as the underlying basic components, are an important basis for data acquisition, data collection, and accurate personalized services.
Let the light turn on with you
Infrared automatic induction light and induction switch can sense infrared rays of the human body, the light is on when people come, and the light is off when people leave, realizing automatic lighting. Some use LEDs as light sources to save electricity to the maximum extent; some use battery power without wiring, and can be conveniently placed in places such as entrances, bathrooms, corridors and other places that require temporary lighting. Induction switches can also be used to connect lamps to achieve automatic lighting.
Induction switch
The product is applied to high-performance infrared detectors, which use pyroelectric infrared sensors to detect infrared radiation of moving human bodies. As long as the human body walks within its detection range, the infrared automatic switch will generate an electrical signal to start the load.
Induction lamp
Compared with sound and light control products, pyroelectric infrared sensors have better anti-interference effect. It will not be disturbed by sound, and it only senses the temperature of the human body. The light is on when people come and the light is off when people leave. That is, the sensitivity in summer will be reduced a little. The closer the temperature of the environment is to that of the human body, the lower the sensitivity.Normal sensing distance is about 5-8m.

Watch over your home and prevent outsiders from snooping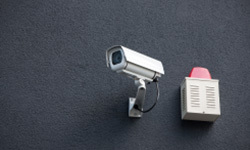 Smart Security - Burglar Alarm, Wireless Smart Infrared Detection Alarm. It uses advanced signal analysis and processing techniques. When an intruder passes through the detection area, the detector will automatically detect the movement of the human body in the area. If there is dynamic movement, it will send an alarm signal to the control host. The product is suitable for the safety protection of family residential areas, real estate villas, factories, shopping malls, warehouses, office buildings and other places.
Smart appliance

How to choose the right sensor for your project?
We have 17 sensor series, 200+ categories, and 300+ detection objects for gas detection. Such as CO, CO2, VOC, PM2.5, CH4, LPG and so on. In particular, we also have MEMS sensors. According to your industry application, gas principle, power consumption, accuracy, and range requirements, and we can select a specific model for you. You can also use the product filter below to choose a suitable product, or choose online serivce.
The first six FAQs. Use the search bar above to reveal more!
Is the Dust Sensor Wired when Shipped?
What Are the Precautions for Manual Soldering of Semiconductor Sensors?
1. Flux: rosin flux with the least chlorine; 2. Constant temperature soldering iron; 3. Temperature: 250℃; 4. Time: no more than 3 seconds.
Can Wave Soldering Be Used for Semiconductor Sensors?
Yes, but you need to pay attention to the following points: 1. Use rosin flux with the least chlorine; 2. Speed: 1-2m/min; 3. Preheating temperature: 100±20℃; 4. Soldering temperature: 250±10℃;