Water Heater
In the current mid-to-high-end gas water heater market, carbon monoxide protection and gas leakage protection functions have become common configurations. As a professional sensor company, Winsen Technology provides gas sensor and CO sensor application solutions for gas water heaters.
Gas water heaters that can prevent carbon monoxide poisoning are more secure
Since the 1990s, water heaters have almost become a must-have household appliance in China. In the past, people paid more attention to safety when purchasing water heaters, but with the improvement of living standards, users' choice of water heaters has gradually shifted to quality consumption, which has driven the upgrading of the entire industrial.
Total protection from monitoring to shutdown: the new generation of intelligent gas water heaters
The new generation of intelligent gas water heaters have dual monitoring and alarm functions for carbon monoxide and gas, and can detect indoor carbon monoxide and natural gas concentrations in real time for 365 days and 24 hours. Once it exceeds the standard, it can not only alarm, but also actively eliminate, automatically close the gas valve, and clean the exhaust gas and smoke, so as to truly achieve zero safety hazards.
Winsen has the perfect solution for every water heater.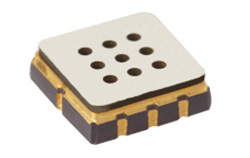 ▲ GM-402B MEMS combustible gas sensor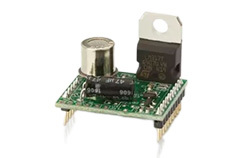 ▲ ZP04 Household Gas Module
Winsen Technology independently developed and produced a variety of combustion gas sensors and CO sensors with high precision, high sensitivity and strong anti-interference ability, and are widely suitable for combustion gas and carbon monoxide concentration detection in commercial, especially civil fields.
Air quality

Air quality sensor module
CO2 sensor
Formaldehyde sensor
Temperature and humidity sensor
Dust sensor
VOC
How to choose the right sensor for your project?
We have 17 sensor series, 200+ categories, and 300+ detection objects for gas detection. Such as CO, CO2, VOC, PM2.5, CH4, LPG and so on. In particular, we also have MEMS sensors. According to your industry application, gas principle, power consumption, accuracy, and range requirements, and we can select a specific model for you. You can also use the product filter below to choose a suitable product, or choose online serivce.
The first six FAQs. Use the search bar above to reveal more!
How to Install and Place the Infrared Dust Sensor?
It must be installed vertically. Keep away from artificial air flow such as fans. When used in air purifiers, the front and rear of the fan cannot be installed. Optionally install it on one side of the shell, but keep vents on the shell to ensure that the external air can diffuse in.
Can the Two Voltages of Mq-7 Exist All the Time, or Do They Need to Be Powered Alternately? if It is an Alternate Power Supply, What is the Appropriate Power Supply Time?
It requires alternate power supply. Please check the information on the product manual. This sensor is powered by 1.5V and 5V alternately. The low temperature and low voltage (1.5V) state can detect CO, and the high voltage (5V) is the desorption process. The recommended 5V voltage duration is 60s, 1.5V voltage duration is 90s to alternately supply power. Since it is a desorption process at 5V, it is normal for the voltage to drop when CO is 150ppm.
What is the Difference Between Semiconductor Sensors and Electrochemical Sensors?
There is no good linear correspondence between the gas concentration and voltage of the semiconductor sensor, and it is generally only used for fixed-point calibration products; there is a good linear correspondence between the gas concentration and the output current of the electrochemical sensor, and can be made into quantitative detection products.