Kitchen Appliance
Winsen is a well -known gas sensor production supplier in the world, providing mature gas, natural gas, liquefied gas detection scheme, offering abundant models suitable for all gas alarms on the market, and flexible modules meeting the integration requirements of almost all kitchen electrical suppliers.
Gas Alarm: the most common detection approach
When inductive gas leakage, the gas concentration is converted into a telecommunications signal through the gas sensor, and the sound and light alarm is issued. The gas alarm device is widely used in family and business due to price advantages, but there are also disadvantages such as inconvenient installation, affecting beauty, and external power rely.
Future integrated stove: customized combustible gas sensor module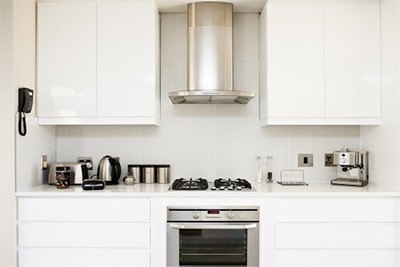 With the maturity of the alarm technology, Winsen and kitchen electrical customers participated in the design during the new product research and development stage, integrated gas sensor in the gas stove, which solved the problem of installation and space.If there has gas leakage, it can also alarm in time and cut off the gas pipeline through the gas stove.This function also increases the competitive advantage to the gas stove manufacturer.
Futhermore, the integration of temperature measurement modules, water quality modules builds a new kitchen ecology, and reconstruct the kitchen imagination
Air quality

Air quality sensor module
CO2 sensor
Formaldehyde sensor
Temperature and humidity sensor
Dust sensor
VOC
How to choose the right sensor for your project?
We have 17 sensor series, 200+ categories, and 300+ detection objects for gas detection. Such as CO, CO2, VOC, PM2.5, CH4, LPG and so on. In particular, we also have MEMS sensors. According to your industry application, gas principle, power consumption, accuracy, and range requirements, and we can select a specific model for you. You can also use the product filter below to choose a suitable product, or choose online serivce.
The first six FAQs. Use the search bar above to reveal more!
What is the Difference Between Semiconductor Sensors and Electrochemical Sensors?
There is no good linear correspondence between the gas concentration and voltage of the semiconductor sensor, and it is generally only used for fixed-point calibration products; there is a good linear correspondence between the gas concentration and the output current of the electrochemical sensor, and can be made into quantitative detection products.
What Are the Precautions for Manual Soldering of Semiconductor Sensors?
1. Flux: rosin flux with the least chlorine; 2. Constant temperature soldering iron; 3. Temperature: 250℃; 4. Time: no more than 3 seconds.
Can Wave Soldering Be Used for Semiconductor Sensors?
Yes, but you need to pay attention to the following points: 1. Use rosin flux with the least chlorine; 2. Speed: 1-2m/min; 3. Preheating temperature: 100±20℃; 4. Soldering temperature: 250±10℃;