Macromolecule Humidity Sensor MS-Z2
---
Summary:
MS-Z2 humidity sensor is made of high polymer humidity sensitive material. In wet
conditions, water molecules are adsorbed by polar group on the surface of martial. And as
the humidity increases, the quantity of water molecules will be changed accordingly. The
adsorbed water is gradually condensing and coming into be liquid, which is electrolyte
solution with current channel quality.
With the humidity increasing, macromolecule will swell, interior free volume will be bigger,
carrier will be increased and the activated energy of macromolecule polyelectrolyte
counter-ions will decrease, drift mobility will increase and impedance will decrease. And
then when humidity decreases, water molecules are released from ion polymer and the
resistor of material will increase. The environment humidity can be monitored through
testing the impedance.
Application
Humidity sensor, as an important chemical sensor, which is widely used in fields of
warehousing, industry production, and process control, environmental monitoring, home
appliances and meteorology etc.
Feature:
* Wide humidity detected rang
* Fast response
* Small Humidity hysteresis error
* Simple manufacture
* Easy integration
Didn't Find Your Tarket Application?
Winsen offers tailor-made gas sensor solutions for your industry
Contact us
---
PARAMETER
Specification
Product Size
Technical Data Sheet
Temperature

Humidity

Working range

0~60°C

10~90%RH

Storage range

-25~70°C

≤60%RH

Detection range

10~90%RH(0~60℃)

Rated voltage

1.5V AC(MAX,sine wave)

Rated power

0.2mW(MAX,sine wave )

Working frequency

500Hz~2kHz

Nominal value &range

31 (20~50) KΩ(60%RH, 25°C)

TemperatureCharacter

≤0.5%RH/°C

Hysteresis

±2%RH

Response time

Moisture absorption:≤30s

Dehumidification:≤40s

Stability

2%RH/year

Accuracy

3%RH

Lifespan

3-5years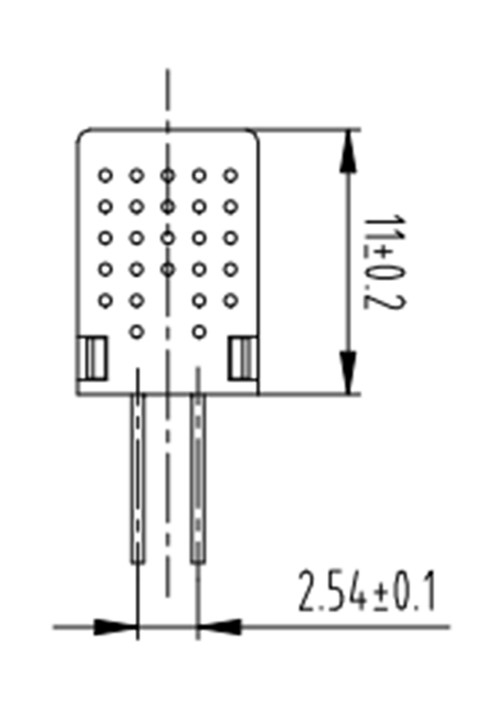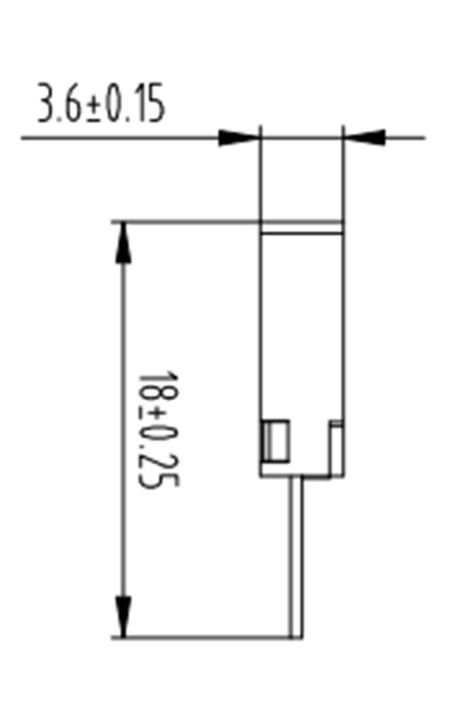 Free Guide! Learn the Parameter Differences of Similar Sensors
Wondering how to find the most suitable one for you out of so many sensors? Download our free guide to learn the comparison table of technical parameters.
DOWNLOAD GUIDE
RELATED PRODUCTS
As a pioneer in gas sensor based solutions with the advanced processes, technologies and products, Winsen offers a wide range of gas sensors:
RELATED PRODUCTS
As a pioneer in gas sensor based solutions with the advanced processes, technologies and products, Winsen offers a wide range of gas sensors:
WHY CHOOSE WINSEN
Professional and Trustworthy
Brand Precipitation
Focus on Sensor Field
National Patents
International Advanced Technology
Detection Objects
More Than 300 Kinds
---
Production Process
Excellence Products
Provide 60+ Countries with Solutions
Serve the Global Market
Cooperate with 300+ well-known Enterprises
More Customer's Choice
How to choose the right sensor for your project?
We have 17 sensor series, 200+ categories, and 300+ detection objects for gas detection. Such as CO, CO2, VOC, PM2.5, CH4, LPG and so on. In particular, we also have MEMS sensors. According to your industry application, gas principle, power consumption, accuracy, and range requirements, and we can select a specific model for you. You can also use the product filter below to choose a suitable product, or choose online serivce.
Here you can learn about the selection guide, common technical problems, packaging, transportation, MOQ, delivery time, etc.
What is your warranty term?
The warranty period is one year from the date of shipment. If the appearance of the product is not damaged, it can be returned after confirmation. For damage not caused by Winsen, the customer shall bear all maintenance costs.
What is your delivery term?